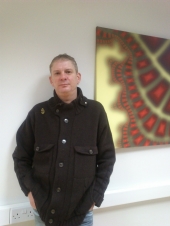 Nick graduated from Sheffield Hallam University with a 2:1 in English Studies and a PGCE in Further Education. He has taught in a variety of places including Chesterfield College, Sheffield College and even Northern Racing College.
In 2011, Nick left college based teaching to become a full-time tutor because he wanted to teach and work with small groups and individual pupils with diverse learning needs.
Nick believes much more teaching and learning occurs in this setting as it allows the focus to be tailored to each learner to develop their skills and confidence, enabling the student to be tutored and supported more effectively.
Nick tutors students of all abilities to help them improve their expected exam results, students who are taking school entrance exams and individuals who want to improve their every day literacy skills or literacy skills for work purposes
When he's not teaching, Nick enjoys nothing more than playing his guitar... although his neighbours don't share his enthusiasm!
© Copyright Sheffield Private Tutors